I hope this message finds you well.
My name is Monica, and I am honored to serve as the Retailer Affiliate Manager for IMPT.
Being a part of this incredible team brings me immense joy.
In my role, I am dedicated to enhancing your shopping experience on the IMPT platform by curating a selection of your favorite brands, available for you anytime, anywhere.
Your journey to discovering these fantastic brands can begin today by visiting impt.io or downloading our IMPT app.
Join me every Friday as I share the latest updates and exciting offerings.
Let's make your shopping moments truly delightful.
Best regards,
Monica Retailer Affiliate Manager, IMPT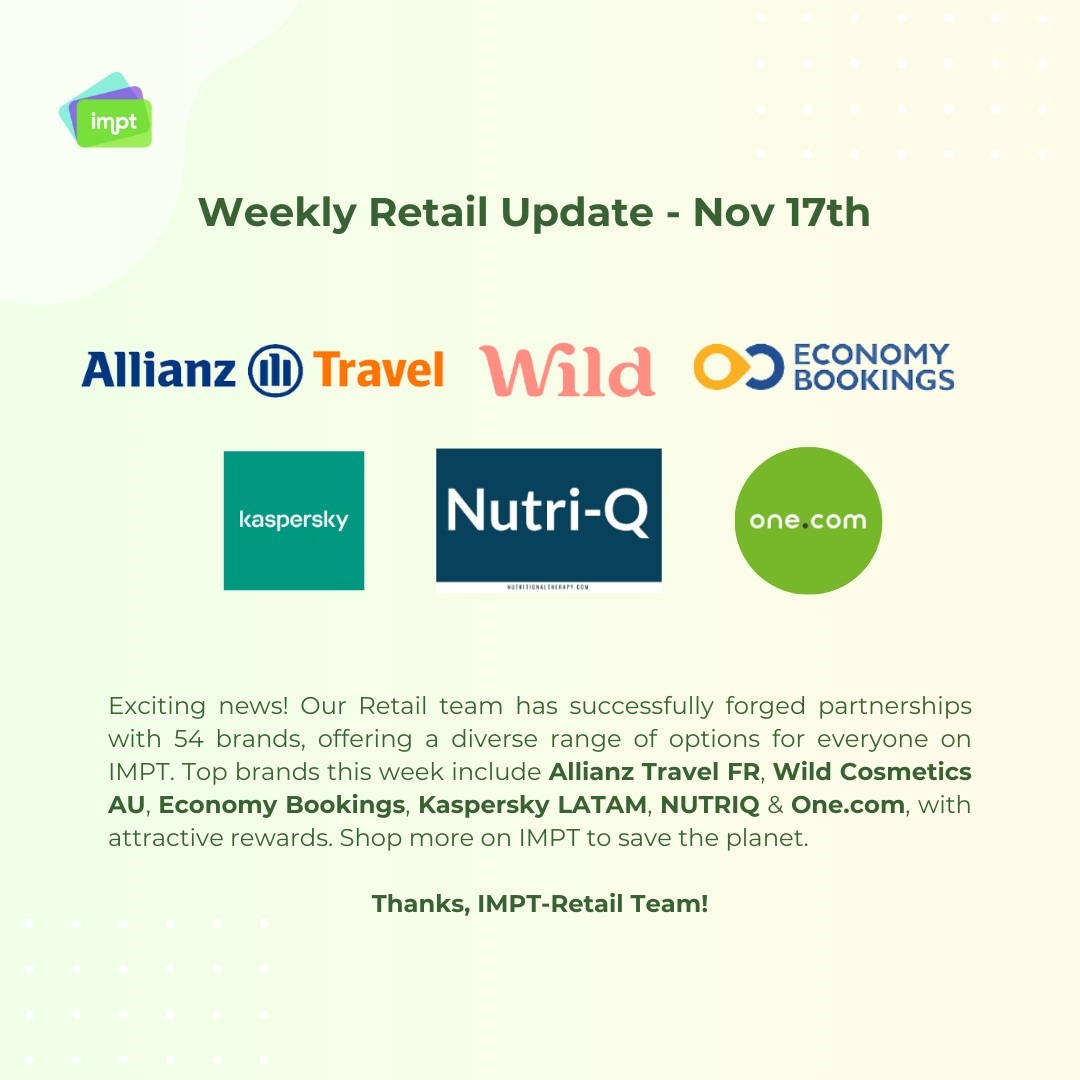 💫Join us on all our platforms today- Facebook, Twitter X, Instagram, LinkedIn, Tik Tok
Visit: www.impt.io